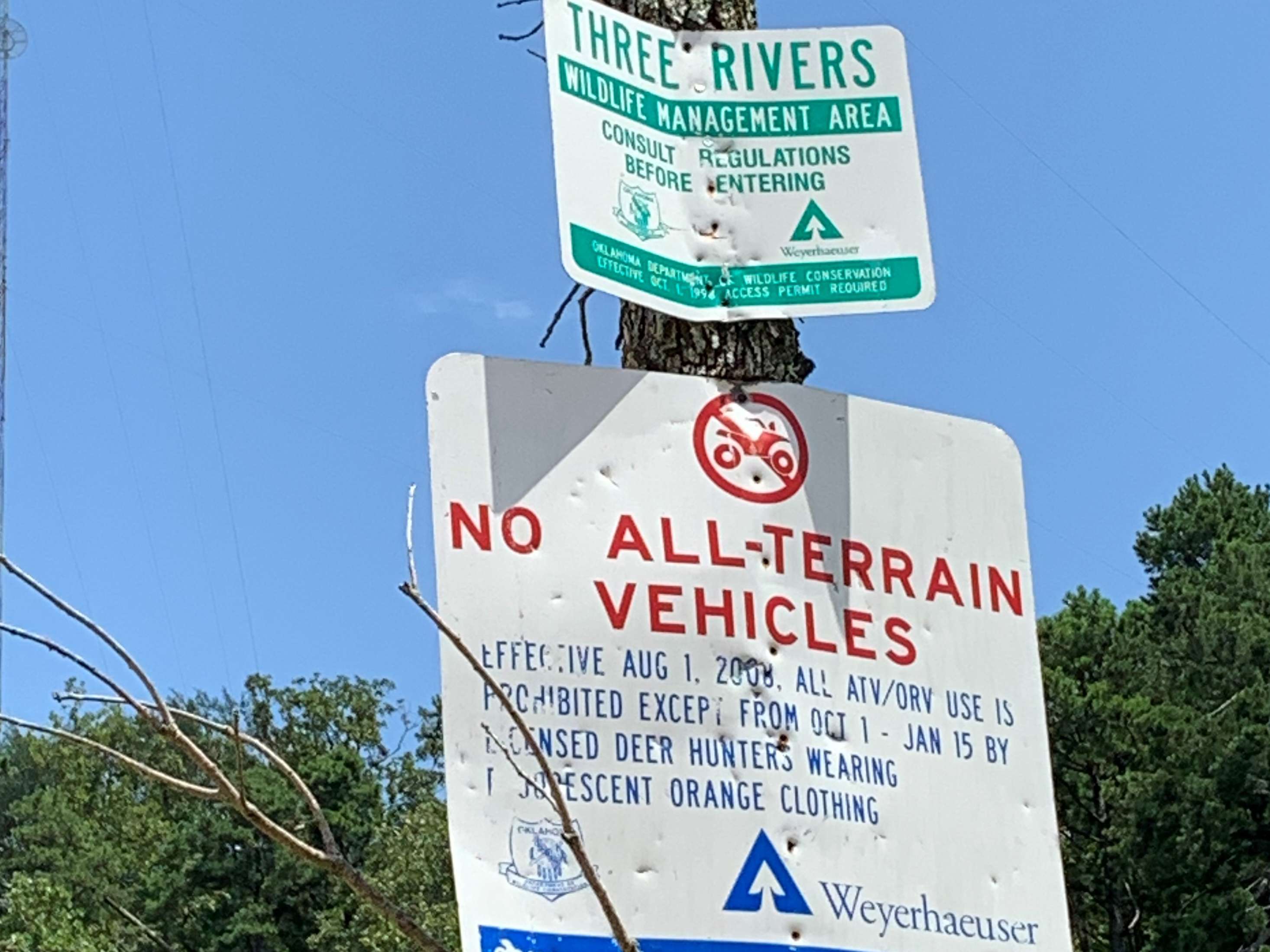 SAFETY
We have the right to refuse or cancel a reservation(s), if we feel there is a risk of safety.
No alcohol or drug use before or during rental of any equipment.
Riding a UTV or Jeep Wrangler involves risks on the part of the participant. We cannot be responsible for personal injury or lost or damaged articles.
ALL PARTICIPANTS 18 AND OVER are required to be present to read and sign a liability release prior to departure. FOR MINORS: a parent or guardian must be present and list full name and date of birth on liability form giving permission to participate in riding any equipment.
Renters are required to know and follow all state and federal land guidelines and regulations. Please see posted rules and laws in the office. Each rental is given a list of rules and laws provided by the Game Warden. If you have any questions, ASK!
The speed limit is 25mph on all forest roads.
Seat Belts and helmets (provided) are required to be worn at all times. Each rider is required to wear eye protection and closed toe shoes. We suggest wearing long sleeves, long pants, and gloves to protect skin. Oklahoma law requires riders under the age of 18 years old must wear a DOT approved helmet at all times. Bicycle helmets are not approved.
Do not ride on or through any: private land, paved roads, cabins, shopping areas, fences, three (3) rivers, lease gates (open or closed), dirt mounds, gravel pits, or any other place marked as PRIVATE or NO TRESPASSING. If the unit is caught riding in any of these areas it may result in termination of rental agreement with NO REFUND
Ride only on the designated roads according to your provided map and the required free phone app "avenza maps". If there is high rushing water that you could not safely walk through, do NOT drive through it. If there is a dirt mound on a legal road, do NOT drive around it or OVER it.
The renter is responsible for all damages, regardless of who is in control of rental. The rental needs to be returned in the same condition as it originally left the premises in or the card on file will be charged. If you have damaged the rental, call Captain's Hideaway Powersports Rentals, LLC immediately at 580-306-5150
If you do not follow the safety and general rules during rental, the unit will be towed at renters expense and NO REFUND ISSUED.
Always fasten your seat belt, wear a helmet and other protective gear and keep all parts of your body inside the UTV/ATV.
Avoid paved surfaces. UTV/ATV's are designed to be operated off-highway.
Drive only in designated areas, at a safe speed, and use care when turning and crossing slopes.
Never drive or ride under the influence of alcohol or drugs.
Never carry more passengers than the UTV/ATV is designed for, and never allow a passenger who is too small to sit in a passenger seat to ride in the UTV/ATV.
Passengers should be able to grab safety handles, back against seat back, and feet flat on floor.
Read and follow the operator's manual (in glove box) and warning labels.